OVER 25 YEARS EXPERIENCE IN INDUSTRY
Providing Quality Work Since 1990. Upgrade Your Home Today with the look of Hardwood floors. Being one of the best improvements you can make to your home, it only makes sense to have the best install it. Call 954-927-7717 for Your Home, Boat, or Business!
WHAT WE DO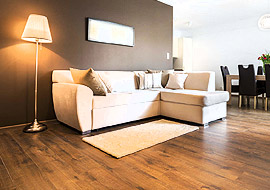 Hardwood Floor Installation
US Hardwood Flooring uses only the highest quality finishes and products. While other flooring companies may focus on providing the lowest cost services by cutting corners, we believe in providing superior services using high-quality materials at a fair price.
Wood Floor Refinishing
Whether you've recently pulled up your carpet to find the original hardwood, or if the years have not been good to your current hardwood floors, our experienced hardwood flooring experts can work their magic to rejuvenate your worn flooring.
Floor Buffing & Recoating
We are highly experienced in buffing and coating existing hardwood floors as well. Keep your wooden floors looking beautiful for years – call the hardwood flooring experts that you can rely on for quality buffing and coating services.
Hardwood Floor Repairs
Hardwood floor scratches can happen at any time no matter how careful you are, but don't worry. With the floor repair experts at US Hardwood Flooring on your side, you can rest assured that we can repair, replace and refinish your wooden floors.
WELCOME TO US HARDWOOD FLOORS
The true essence of the American home is captured in the time-honored choice of high- quality hardwood flooring. Since 1990 we have been providing quality, style, innovation and design with unmatched beauty and durability.
We are available 8am to 8pm for your requirements
Quality Workmanship From Experience
Wood Floor Installations Since 1990
Certified Professional Wood Installer
We Always Guarantee Our Work
WHAT OUR CLIENT SAYS
Once again, you have done a great job of our wood floor installation! The wood kitchen floor you put in at my place in Moore Haven, Fl. could not have been better.
- Bruce Hyatt
I am very, very pleased with your competence and workmanship and the timeliness and accuracy of the work performed.
- Thor M. Draganchuk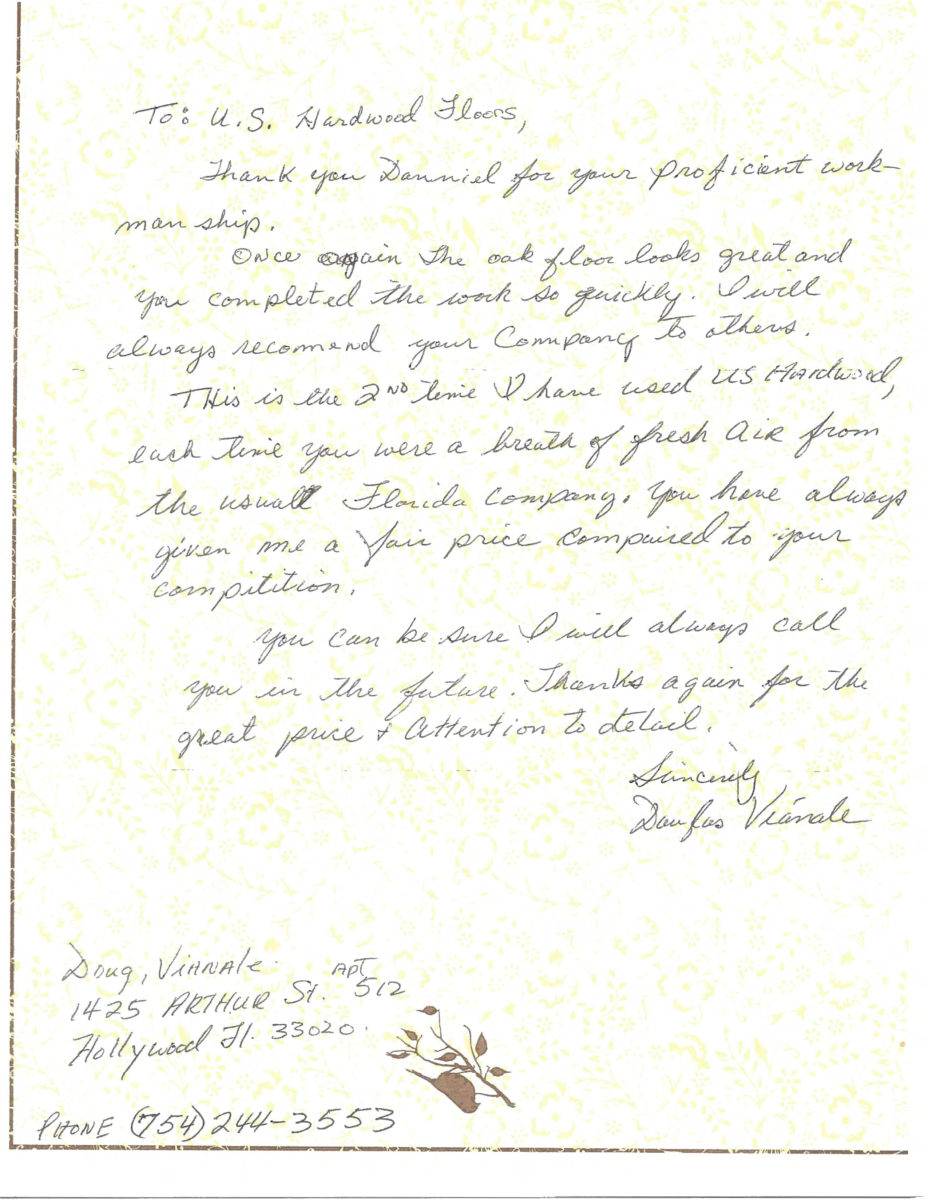 Thank you Daniel for your proficient workmanship. Once again, the oak floor looks great and you completed the work so quickly. I will always recommend your company to others.
- Doug Vinnale